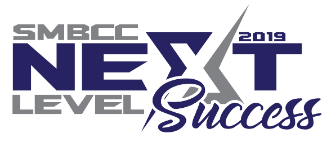 The Division of Procurement Services is proud to partner again with the Office of Small and Minority Business Contracting and Certification for the 2019 SMBCC Trade Show!
Our theme this year is "Next Level Success."  May 30th is the big day when we'll bring together -- under one roof -- business owners and public sector purchasing professionals from all levels of government.  The SMBCC Trade Show has a solid track record of launching great government/business partnerships. 
In addition to the valuable networking opportunity, this event draws expert speakers who'll demystify the procurement process for you and make doing business with government a positive experience. 
State agencies award approximately $40 million dollars a year to certified small and minority businesses There are currently 650 certified small and minority businesses in South Carolina.
According to the U.S. Small Business Administration, small businesses represent 97 percent of the employers in the state.
Let's make magic happen again this year!  We can't do it without you though, so register soon as space is limited.  Registration includes a continental breakfast and buffet lunch.
SMBCC TRADE SHOW
Thursday, May 30th, 2019
Brookland Baptist Conference Center
1066 Sunset Blvd.
West Columbia, SC  29169
Registration and vendor setup:  7:00am to 9:00am
Opening remarks: 9:00am
I am a government PURCHASING PROFESSIONAL.  Sign me up!